It has been renewed and issued the Certificate of Woman's Enterprise of Studio CISO.
This Certificate of Woman's Enterprise is a a certification system to help public institutions purchase women's corporate products first and make competitive bids for companies owned and actually managed by women.
The private contract of government offices can be up to 50 million won, so it would be helpful in many ways for the female representatives who read this article to be issued.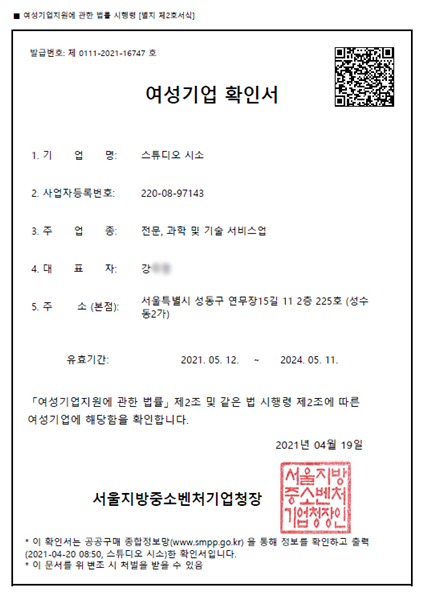 # Certificateof Woman'sEnterprise #Woman'sEnterprises # Architecturalinteriordesign